Tacho Card as an Individual Key

Tacho card is an individual key, used to identify driver's personality, control rest, and activity information. It transfers and stores data, collected by a tachograph within the whole working period. Driver card visually resembles a plastic one or any other digital card. It is unique and designed individually for each member of company staff.

Transferring a card to another person is strictly prohibited. As per order, tachograph driver cards expire every 3 years.


Who Needs a Tachograph Driver Card?

Tachographs and driving cards are binding for the drivers having the following licence categories:


Road freight transport of categories N2 and N3, used for dangerous goods transportation. It is customary to refer to N1 trucks with a maximum weight from 3,500 up to 12,000 kg. N2 includes cargo vehicles, the technical capabilities of which allow the transportation of goods with a total mass of over 12,000 kg. The last category, comprising vehicles running outside the Russian borders exceeds the mark of 15,000 kg.
N2 and N3 vehicles, which are not engaged in hazardous goods transportation.
M2 and M3 categories include passenger vehicles equipped with more than 8 seats. Here the overall weight of a unit must be 5,000 kg or less.

Digital Card Types

Tacho driver cards use CIPF (Cryptographic Information Protection Facility). It is a device, which is usually placed into a special tachograph compartment. Using a CIPF-card requires a password. It stores all the data on vehicle usage and driver's activity, including


speed
current destination
route
mileage
driving times and stops
rest hours

For tachographs of European standards and vehicles operating abroad it is commnon to use AETR cards, which do not require entering a password. CIPF cards cannot be applied to AETR devices. First, it will be considered a violation of tacho control rules. And second, it may damage expensive equipment. Driver cards differ in colour, shape of the RUS sign, licence plate number, and the way the owner's name is spelled — in Latin or Cyrillic characters.

For vehicles operating within Russian borders the installation of a tachograph with CIPF block is essential. In case of cross-border trucking, when the road of the units lies through Russia as well, having a tachograph of European standard without CIPF is enough.


Storage and Security of Personal Data

All the data is stored in DDD-files, which cannot be faked or deleted. Only supervisory bodies are entitled to open this information owing to their extensive user rights. Files must be uploaded to the server once in 28 days. Driver card data must be archived for at least one year.


The Consequences of Driving Without a Tacho Card

Activation of a tachograph is impossible without a driver card. In this case, the law views vehicle utilization as driving without any means of technical control. Under Article 11.23 of the Code of Administrative Offences of the Russian Federation, such driving entails the imposition of a fine


for drivers — from 3 up to 5 thousand roubles
for officials — from 7 up to 10 thousand roubles
for private entrepreneurs — from 15 up to 25 thousand roubles
for legal entities — from 20 up to 50 thousand roubles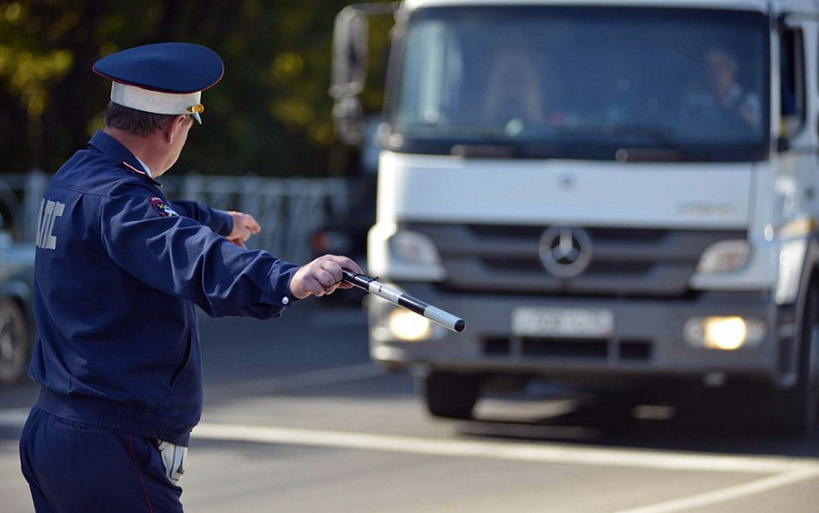 How to Apply for a Digital Tachograph Driver Card

Lead time for a tacho driver card is about 10 work-days. The document can be issued to the individuals, who meet the following requirements


Driving licence in categories C, D and E;
Minimum driving age:18 — for driving cars (including full and semi-trailers) up to 7,500 kg; 21 — for using other means of transport; 21 with a minimum of one year of driving experience — for passenger transport or trucks with a total weight over 3,500 kg;
The absence of a valid card at the time of applying for a new one;
Applicant's residence period on the territory of the Russian Federation must exceed 185 days;

Tachograph driver cards are unique and expire after 3 years of use.

If one already has a valid document, then his endeavour to get another one, would be regarded as violation. Driver card cannot be replaced unless it was lost, malfunctioned or its owner changed his personal data — the second name or address. At changing the scope of activity drivers must hand in the card to the company, which issued it.


User Responsibilities for Driver Card Owners

Driver card serves as a permission for handling a vehicle, equipped with a digital tachograph. At the same time, its owner has certain responsibilities, which are as follows


ensure the accurate activity record;
abidance by the terms of use and expiration periods;
use only one's own personalised driver card to record driving and other activities;
ensure the return of used tachograph cards, if the document cannot be applied anymore. In case of quitting, job changing, or under other circumstances, which interfere with professional practising.

For issuing a tacho driver card one should prepare a set of the following documents:

completed application for a digital tachograph driver card;
one recent black and white photograph (3x4);
signed copy of data protection policy;
passport copy;
driver licence copy;
copied personal insurance policy number (SNILS);
INN.

Foreign residence must provide the documents in translation.

Lead time for tacho driver cards
AETR cards — up to 10 work-days
CIPF cards — up to 10 work-days

Tachograph driver cards can be fetched at our office or delivered by dispatch services. ;